Regular price
Sale price
$40.94
Unit price
per
Sale
Sold out
JointAstin™ is a powerful formula to give you the incredible health benefits of astaxanthin, but with a special blend of joint supporting nutrients. It should be taken by anyone looking for the benefits of astaxanthin but specifically for individuals who may be concerned with joint problems and long-term joint health. Included in JointAstin is:
BioAstin® Astaxanthin – Supports joint and tendon health*
Glucosamine (100% Vegan) – Supports the body's "cushion" that surrounds joints for healthy functioning*
Flaxseed Oil – contains the highest level of Omega 3's (ALA) out of any vegetable oil*
Read our BioAstin testimonials to see what our customers are saying.
Directions

Suggested serving: 4 capsules per day with meals will supply the BioAstin® and Glucosamine necessary to support healthy joints.* Each serving contains 12mg of BioAstin Hawaiian Astaxanthin. Each bottle contains 120 capsules for a full month's supply.
Supplement Facts

Supplement Facts

Serving Size: 4 Vegetarian Soft Gels

Servings Per Container: 30

 

 

Total Carbohydrate

3 g

1%*

 

D-Glucosamine HCL (100% Vegetarian)

1500 mg

**

Flaxseed Oil (55% ALA) Linum usitatissimum

1000 mg

**

Bosellia Serrata Extract

400 mg

**

Natural Astaxanthin
(from Haematococcus pluvialis microalgae)

12 mg

**

 

* Percent Daily Values are based on a 2,000 calorie diet
** Daily Value not established.

Other Ingredients: Non-GMO Modified Cornstarch, Carrageenan (seaweed), Glycerin (vegetable), Sorbitol, Lecithin, Beeswax, Purified Water, High Oleic Safflower and/or Sunflower Oil, Natural Tocopherols.
Share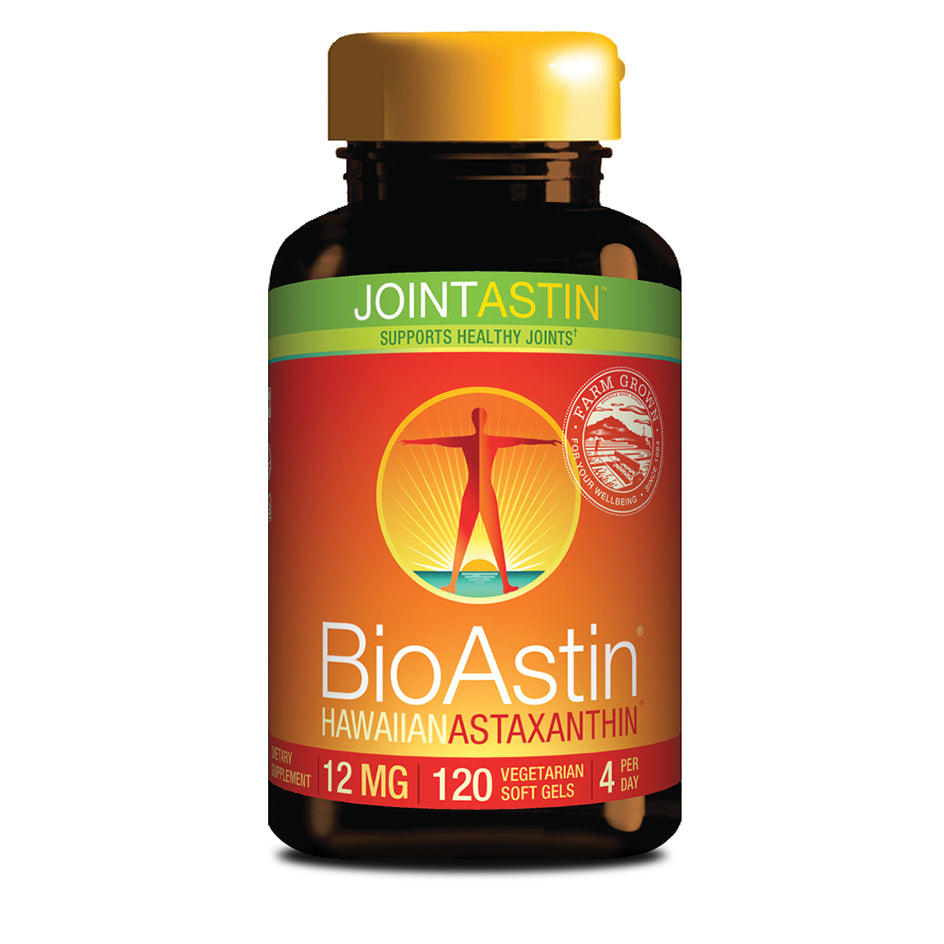 The benefits of astaxanthin, with a special blend of joint supporting nutrients.
Astaxanthin is an incredibly powerful antioxidant that provides support to many parts of the body including your joints.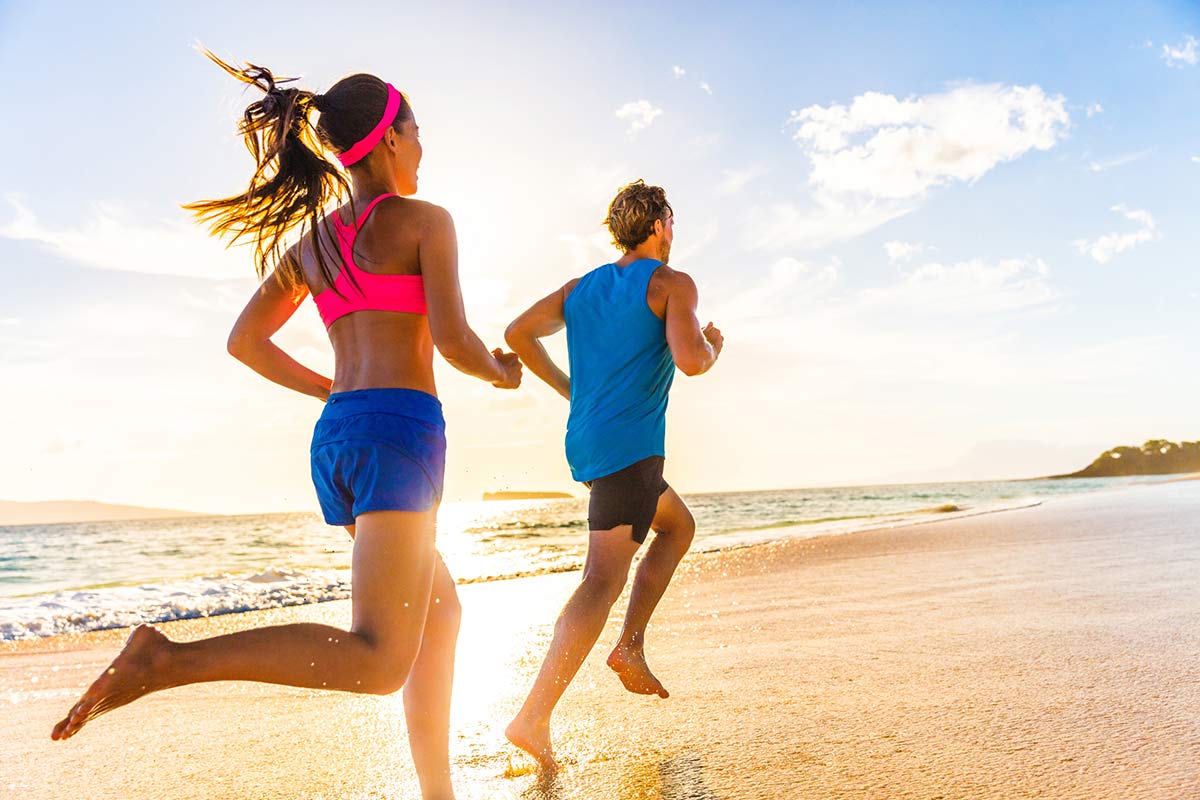 Joint Health
Supports joint and tendon health*

Immune Health
Provides support to balance the immune system and works to optimize immune response*

Eye Health
Supports healthy vision and normal eye function*

Skin Health
Supports skin health during UV and sun exposure*

Cardiovascular Health
Decreases oxidative stress on the heart and blood vessels*

Recovery from Exercise
Supports the body's normal inflammatory response after strenuous exercise*
Frequently Asked Questions
4 capsules per day is recommended to receive the full 12 mg of Astaxanthin dose.
It is recommended to take with food that has fat in it to improve the absorption rate.
JointAstin still offers the same excellent benefits of our regular BioAstin, except JointAstin is specifically formulated to provide support to the joints. In addition to BioAstin Hawaiian Astaxanthin, it contains vegan Glucosamine and Flaxseed oil, which are designed to strengthen and nourish joints and tendons. It is also formulated with a vegetarian soft gel.
Because it is a fat soluble antioxidant, it requires time to build up in one's system. Results vary, but noticeable results are usually seen between 2-6 weeks.
Astaxanthin has a wide variety of different health benefits. It has shown to provide support to many of our body's most important organs. It is beneficial to the brain, heart, skin, joints, cells, and even to the immune system. It is the perfect supplement for any health concerned individual looking for easy ways to improve their overall level of health.
It is special because it is a powerful and naturally occurring carotenoid red pigment that is found in mostly marine plants and animals. It is often called "the king of the carotenoids" because it is one of the most powerful antioxidants found in nature. It is significantly more powerful than Vitamin C, green tea, CoQ10 and other types of antioxidants. It should be taken by anyone looking for a simple way to improve their health.
Protect Your Joints with Astaxanthin