Regular price
Sale price
$29.39
Unit price
per
Sale
Sold out
Enjoy all the amazing benefits of our Hawaiian Spirulina in a minty fresh spearmint flavor. Spirulina is one of the healthiest things you can put in your body because it provides support to almost every single organ and bodily function.
Hawaiian Spirulina is 100% vegetarian, 100% vegan, non-GMO, and is free of gluten, lactose, soy, pesticides, herbicides, and solvents.
Refrigerate after opening to maximize freshness.
For more details on nutritional content, please visit our typical analysis page.
Read our spirulina testimonials to learn how spirulina has transformed lives.
Directions

Take one 1000mg tablet three times a day (3g). With 60 servings, Spearmint Hawaiian Spirulina lasts for 2 months when taken at the recommended dose.
Supplement facts

Supplement Facts

Serving Size: 3 Tablets (3 g)

Servings Per Container: 60

 

 

Total Carbohydrate

<1 g

<1%*

 

Spirulina (Arthrospira platensis)

3 g

**

 

* The % Daily Value (DV) tells you how much a nutrient in a serving of food contributes to a daily diet. 2,000 calories a day is used for general nutritional advice.
** Daily Value not established.

Other Ingredients:

Maltodextrin, silica, gum arabic, chicory inulin, natural spearmint flavor, vegetable magnesium stearate tocopherol.
Share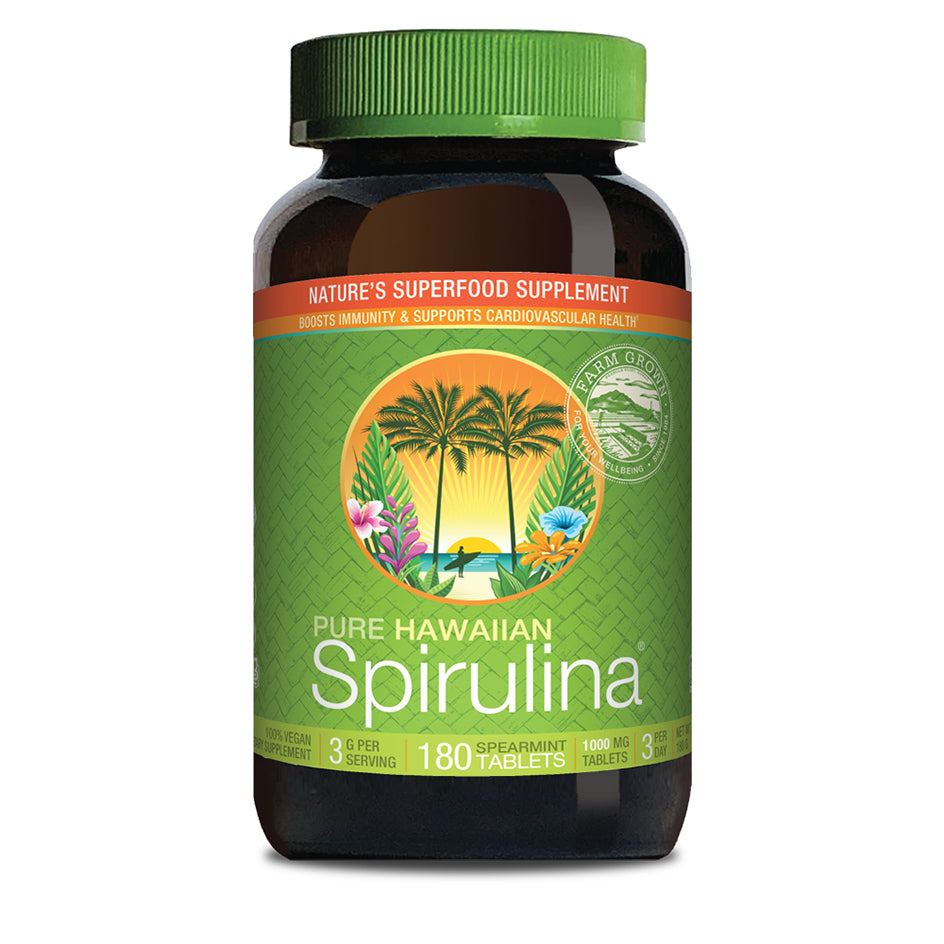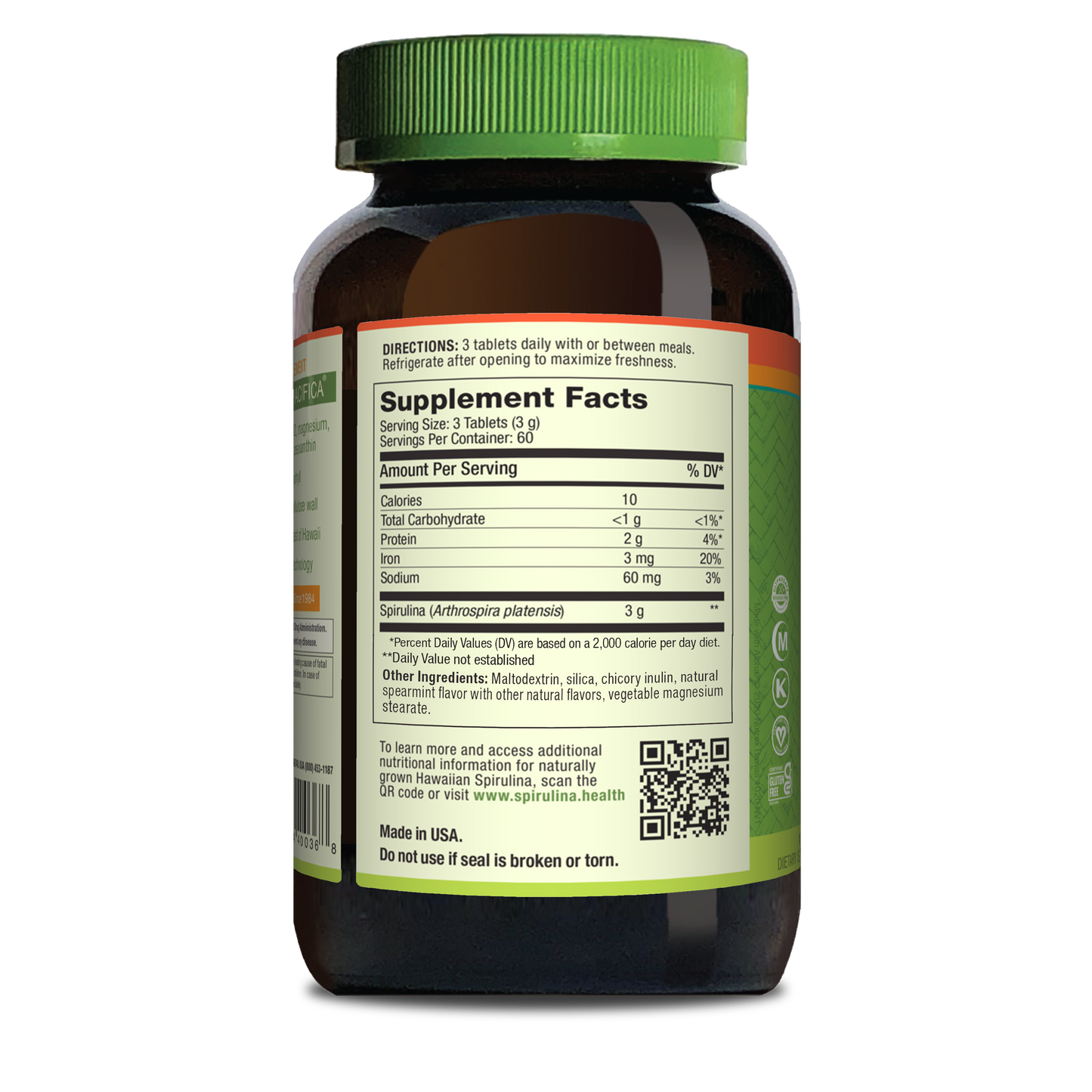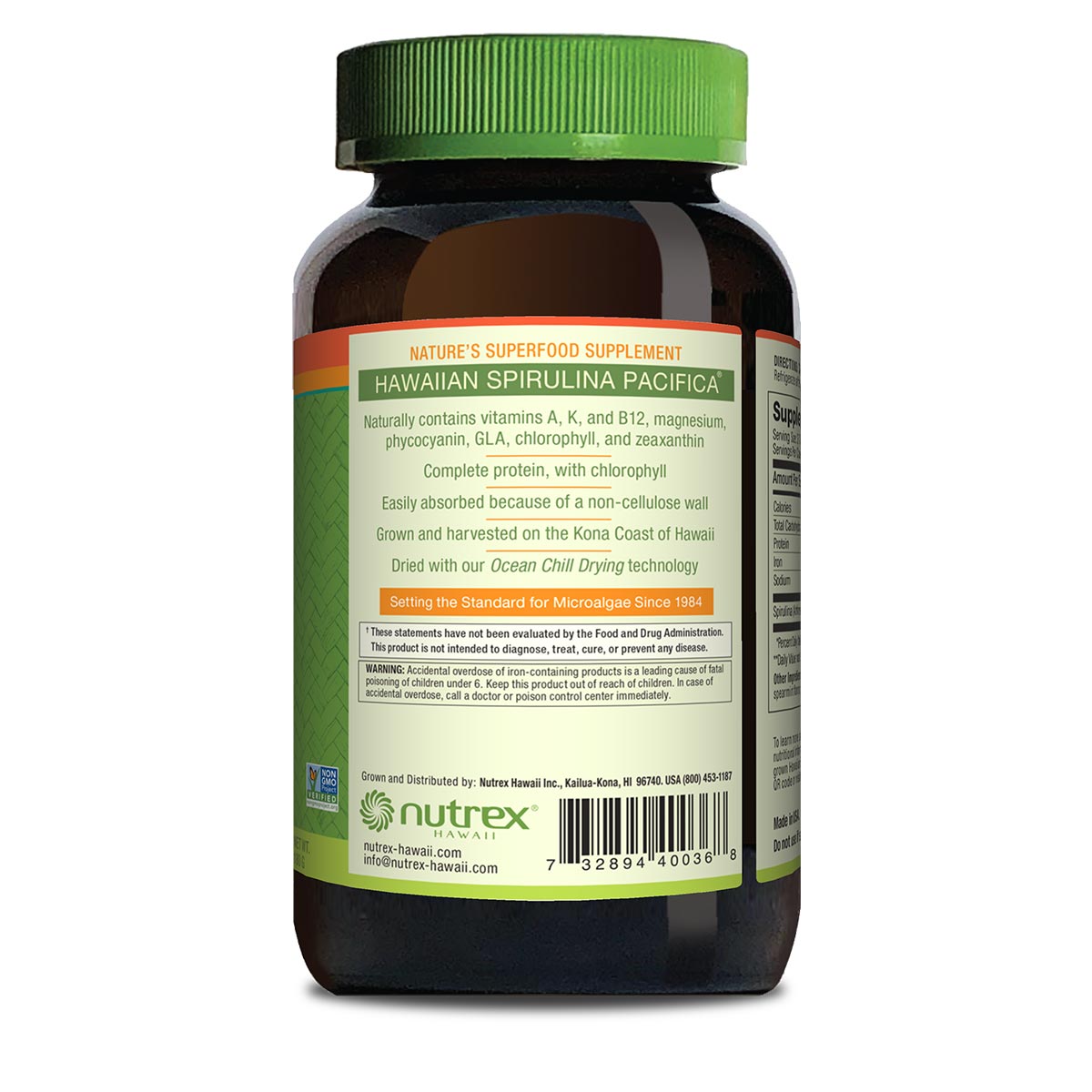 Nature's Superfood Supplement — Superfood that's Super Good for Your Health
Products for Every Lifestyle — to Boost Immunity & Cardiovascular Health.*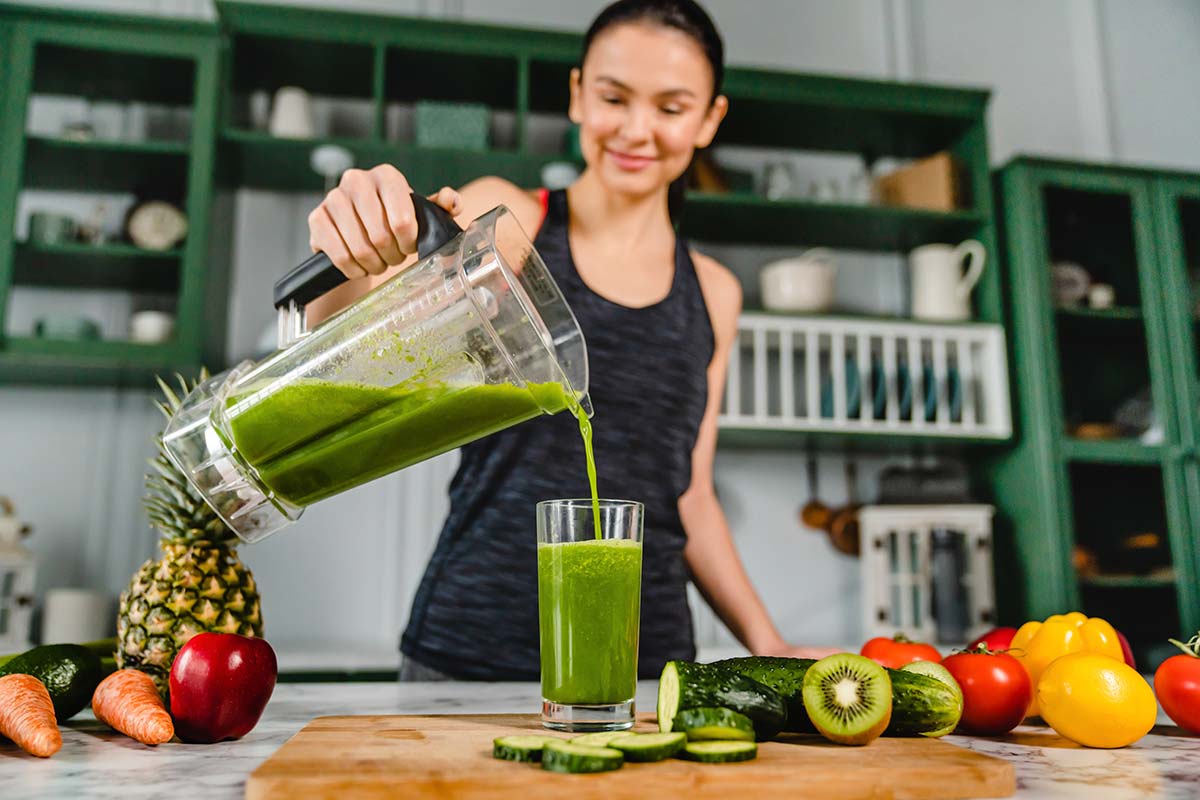 Immunity
Supports healthy aging by boosting the immune system*

Cardiovascular Health
Supports normal cholesterol and lipid profiles*

Energy
Supports a healthy and active lifestyle by providing good
nourishment*

Cells
Supports overall cellular health*
Frequently Asked Questions
Spirulina is known as one of the most nutritionally complete superfoods in existence and offers support to nearly every part of your body. People report feeling more energized and overall healthier than they did before taking it. It modulates the immune response, supports brain health, eye health, cardiovascular health and much more.
The suggested serving for Hawaiian Spirulina is 3 grams a day. Hawaiian Spirulina is available in tablet and powder form:
Tablet bottles
500 mg - 6 tablets a day. Available in 200 and 400 tablet bottles
1000 mg - 3 tablets a day. Available in 180 and 360 tablet bottles
Powder bottles
1 teaspoon mixed with liquid. Available in 5 oz. and 16 oz. powder bottles. Use Spirulina powder in your favorite drink or smoothie.
Spirulina does not need to be taken with food. Whether taken with food or not depends on the individuals preference. It can be mixed in with most potable beverages and even prepared with many food recipes.
Yes. Hawaiian Spirulina even contains nutrients such as iron, calcium, and protein which are highly beneficial to pregnant and nursing women. To be safe, women who may be pregnant and nursing should always discuss any diet changes with their primary doctor or practitioner.
Yes. It may be taken by children and in fact, spirulina has many important nutrients helpful to children's growth and development. Because it can easily be mixed into other beverages, it is perfect for children who don't like to eat their green vegetables. Find easy-to-make smoothie recipes here that kids will love. Depending on the age of the child they may want to take a lesser dose.
Anytime. Because Hawaiian Spirulina provides such a massive boost of nutrition it is best utilized in the morning. The extra energy and added boost to the immune system, cells, brain and cardiovascular systems make spirulina perfect for preparing yourself for a busy day. Note that the additional energy received from spirulina may impact sleep and should be taken 4 or more hours before bedtime.
Hawaiian Spirulina Pacifica is different from other brands of spirulina for a variety of reasons. It is the only spirulina cultivated off the coast of Kona, Hawaii; an area that receives more coastal sunlight than anywhere in the United States. It is grown in open ponds using 100% fresh potable water and ultra-pure, deep ocean water. Nutrex also utilizes a patented drying system which is designed to eliminate the oxidation of carotenes, enzymes and fatty acids that occurs in standard dryers.
Scientifically Research & Tested — Rich in vitamins, minerals, phytonutrients